2019 REGO IS
CLOSED

!
We've something for everyone – from people who have never even heard of improv before now, to seasoned performers.
We've even got special workshops for school teachers, storytellers, and people who want to improve their business communication skills.
Come learn and play with world-class teachers over the long 8-9 June 2019 weekend.
Note: All workshops will be held at The NSW Teachers Federation Conference Centre in Surry Hills.
---
Saturday June 8, 2019 – CLOSED
---
Sunday June 9, 2019 – CLOSED!
Full Schedule 2019
---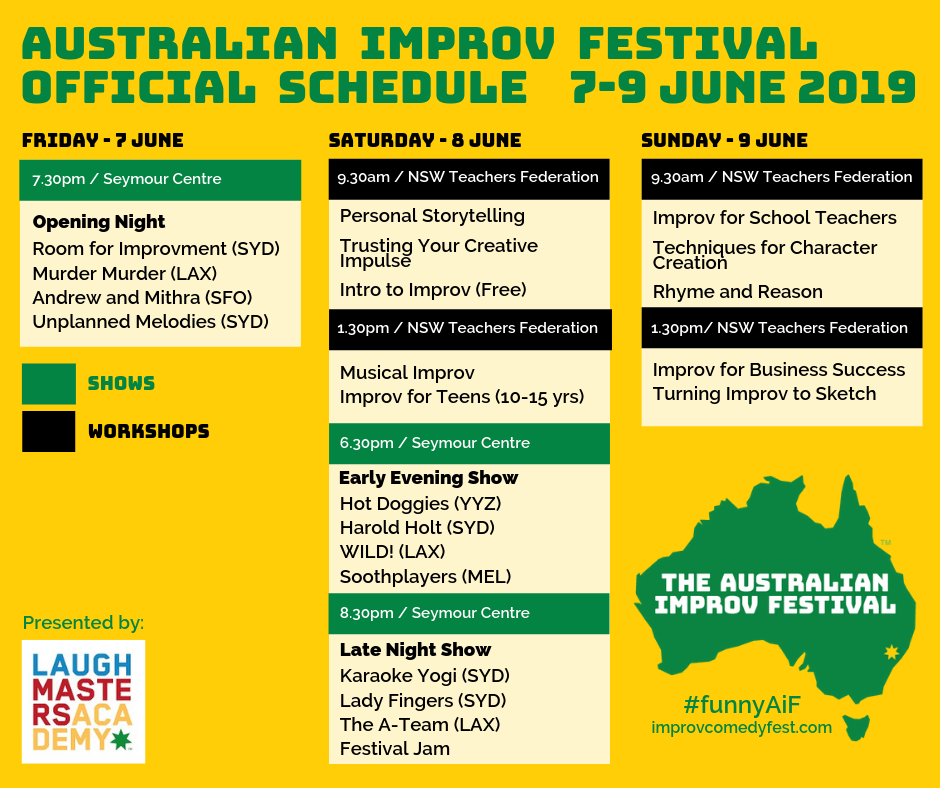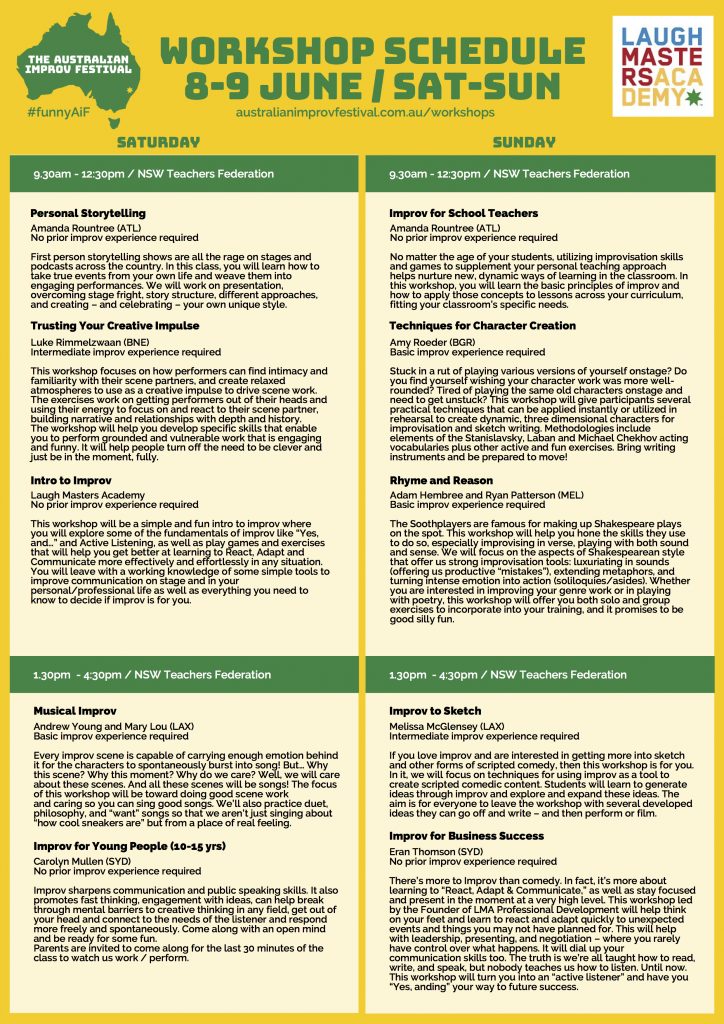 Subscribe now. Laugh later.
---
The Australian Improv Festival is brought to you by Laugh-Masters Academy, Australia's first and only long-form "Chicago style" improv and sketch comedy school operating in Sydney and Melbourne.