We are thrilled and honored to be hosting the inaugural Australian Improv Comedy Festival Shows at the acclaimed Seymour Centre in Sydney.
Note: All festival workshops will be held at the NSW Teachers Federation Conference Centre in Surry Hills – near Central Station.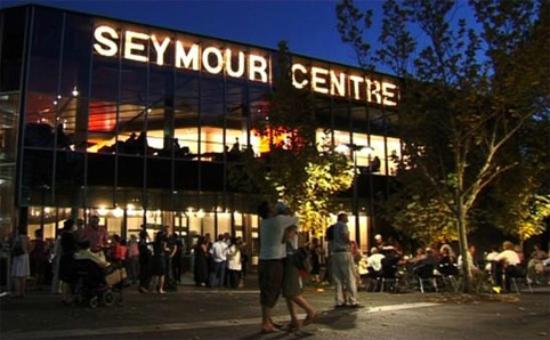 Seymour has just the right vibe for the festival. As a theatre for contemporary performing arts, they reflect the same values of openness, collaboration and diversity that we have as an improv community.

Happy Feraren, Artistic Director AIF & Laugh-Masters Academy
Since it opened in 1975, the Seymour Centre has become one of Sydney's leading cultural hubs.
It's a venue that has played host to some of Australia's most famous faces, with Geoffrey Rush, Jackie Weaver, Judy Davis, Russell Crowe, Cate Blanchett, Nicole Kidman (in her professional debut) and Mel Gibson among the stars to have trodden the boards in their earliest productions.
The Seymour has also welcomed a remarkable array of international artists and companies to the stage in its first 40 years, including Florence and the Machine, DV8, Royal Shakespeare Company, Steven Berkoff, Robert Lepage, Seal, Neil Finn and Eddie Vedder. It has served as a versatile performance space for Australian companies such as Nimrod Theatre Company, Belvoir, The Australian Opera, Musica Viva, Circus Oz and in its early years, Sydney Dance Company.
The Seymour Centre is a multi-purpose performing arts centre located within the University of Sydney. It is located on the corner of City Rd. and Cleveland St. in Chippendale, just south-west of the city centre.
---
"The Seymour has, without doubt, been the venue for some of Sydney's most memorable theatre experiences, some that still live in the memories of many theatre-goers among the best theatre they've ever seen." It has also been the place where emerging arts companies have been 'taken-in' to become residents, and provided a range of benefits to help them reach their potential and move to the next level of sustainability."


Tim Jones, Artistic Director Seymour Centre
Note: All workshops will be held at The NSW Teachers Federation Conference Centre.