The official festival T-Shirt is here!
Support the festival and show the world who's got your back… Besides us.
We use a dropship partner for our shirts. They will not be available to purchase at the festival, so order yours now.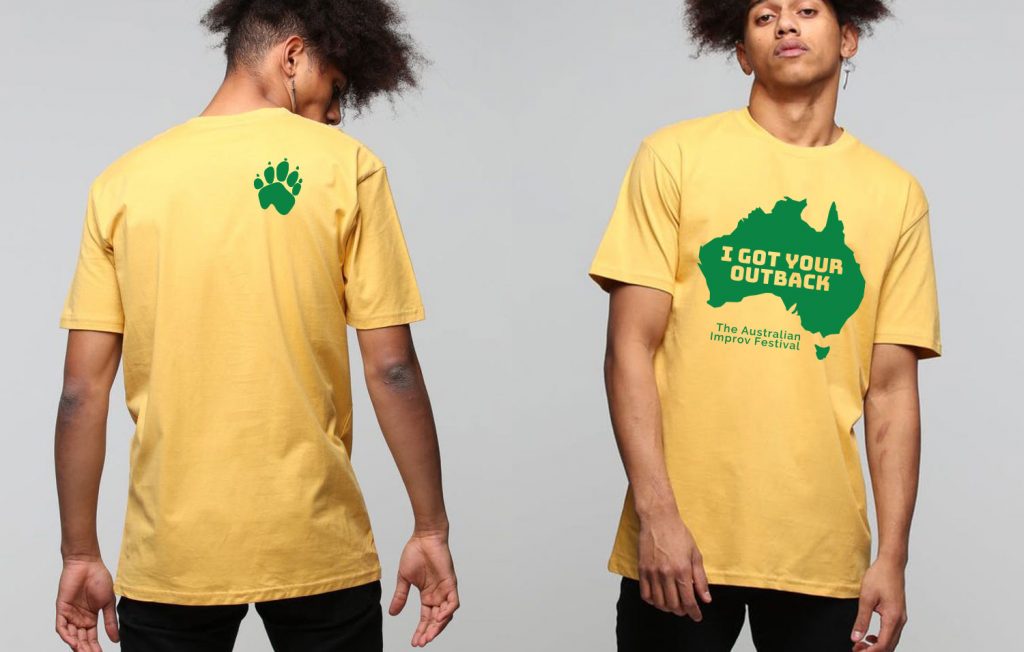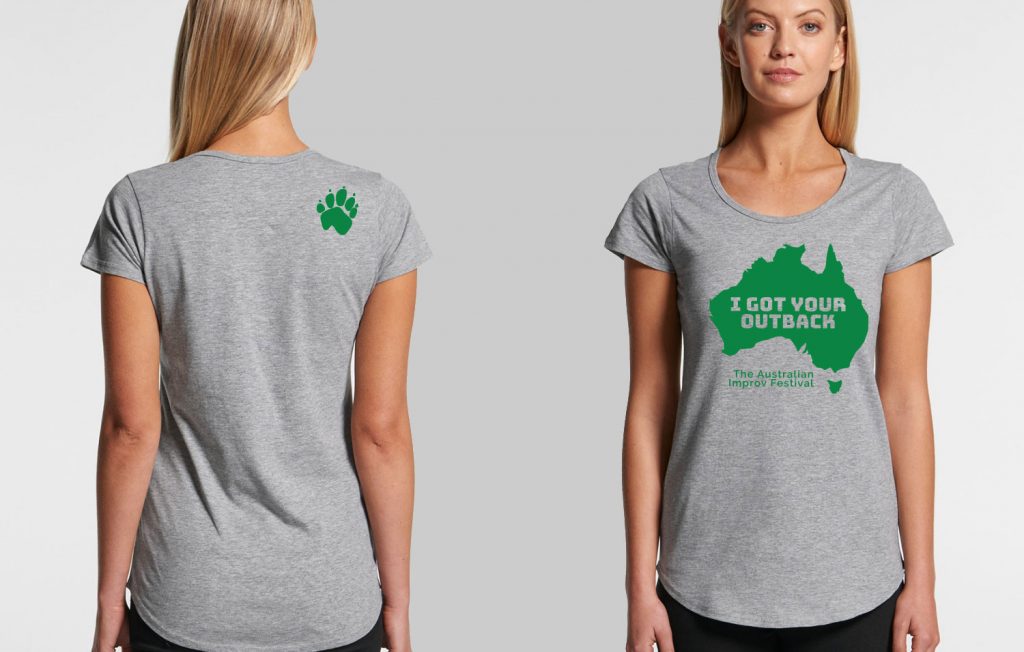 Details:
AS Colour Staple T (Men's)
AS Colour Mali T (Women's)
100% Cotton
Choose Yellow, Grey, or White
Authentic kangaroo love on back
Note: You will be redirected to the Laugh-Masters Academy website to make this excellent wardrobe investment.
Not into T-Shirts? Show your support for the Australian Improv Festival with our new Facebook frame.